Whatever happened to classy? Just wondering...
Now these guys have an awesome relationship!
Anyways, today's post was inspired by one of my favorite people on the planet. We don't see each other very often, but she is definitely one of my best friends because we can tell each other anything.
Well, she has recently started dating this awesome guy (don't know him, but he sounds great...especially for her.) During our brief time together, we started talking about relationships. She asked me an interesting question: is your relationship exciting? Thinking about it, I decided that it was sometimes exciting, but now it has transformed into fun and comfortable. She asked if that was the right way to feel and that is what we are going to explore.
Ok, so some people might be like, what the? Erik obviously has issues in his relationship if it isn't exciting all the time. Well, I think the "exciting" part is crushing before dating, the transition into dating (also known by me as pseudo-dating), and then the first couple of weeks during dating. This is why.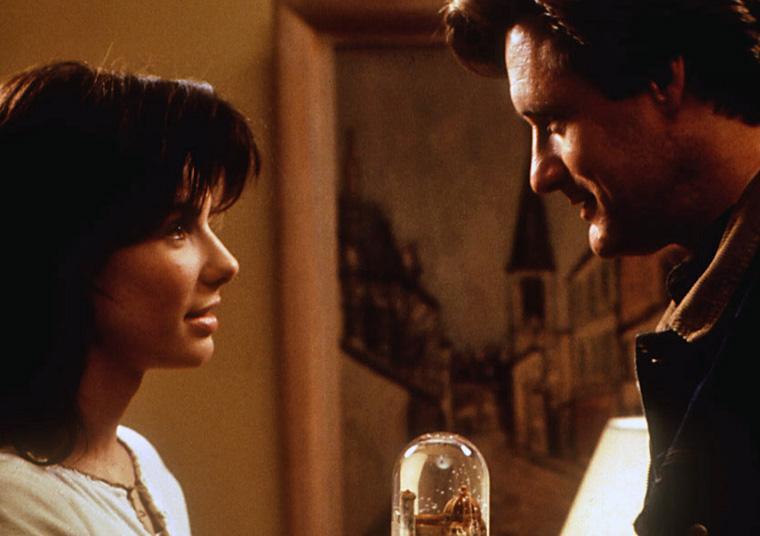 It looks like he's ... uh ... leaning.
When you meet a guy/gal that you are attracted to and you think you may like them, you start the slight flirt game dropping hints here and there. I
love
this game. It is pretty fun, and it is exciting. Any game with high stakes can be like that, and this crush stage is definitely like that. Didn't you ever talk among your elementary school friends about who you liked or whether or not Betty liked Bobby? And then everyone would make fun of those two because they were in
"love"
. That part of relationships is cute, funny, and exciting as it should be.
This one is going to be one to remember....
Then, you start spending more time with each other. Maybe you are going on dates with the other person, but not exclusively. You dress up better for this one, treat them better, pay more attention to them, and text them longer thank you's after the dates. Soon, you stop asking other girls or stop accepting dates from other guys because you really want this one to work. Yet, you still aren't sure. Will it really happen? Will he hold my hand? Will she accept it? The guessing game is exciting! It is fun and quirky and many times it is a little awkward. I don't think this is as fun as the flirt game, but it is still entertaining.
Movie theaters: the best and worst place to hold hands.
Finally, someone spoke up and the couple is "official." (I'm not talking facebook official, because I
hate that
.) You decide to be exclusive, but you are still acting your "best self" slowly becoming more and more comfortable around them. This part is still really funny because both of you are working out some essential dating items. How often do we kiss? Do we hold hands always, or just during romantic times? How often are we going to be together? Etc. That's the fun part and it is the best because it does require communication or it just gets awkward.
After those three stages of the dating process, you begin to get a feel for each other. You begin to know how the other person is going to act and react to different situations. You know what they are going to say and what they like or don't like. Of course, you still are learning about each other and getting closer, but the general aspects you get. That's not very exciting. That's comfortable. It is fun and you can have great times, and then you are going to be doing things for each other that break the norm to "spice" up the relationship. Those times are exciting, but I feel that for the rest of it, it is more as it is with your best friend. I wouldn't say that Cy and I have an "exciting" friend-relationship, but we are comfortable with each other, respect one another, and we have a lot of fun together.
In some respects that is how I feel with Jill. I'm starting to get a feel for the jokes that she likes and trying to make her laugh. I know the look she gives me when I say something blatantly stupid or sarcastic. I know that she is going to be comfortable if I go on one of my deep philosophical train of thoughts. Of course, she will show up sometimes with an amazing drawing she just did or send me a picture of an AWESOME water color that she did this morning. (Seriously, she is an extraordinary artist). Those catch me off-guard, but in general, I feel pretty comfortable about it and I am just loving spending time together.
If I was going to have my life be like TV:
It would be I Love Lucy.
Anyways, my friend asked me why in the movies they always seem to have "exciting" relationships. Why do our relationships turn to this comfortable status rather than maintain the heat. Well, how much of their relationship do you see? You usually see from the crush to the first couple weeks of dating. You see their exciting phase. They aren't going to make a movie about them getting comfortable...because ... it isn't exciting. We live for that, but it isn't that realistic. Jill actually posted about that today:
life is not like the movies
. I think we need to pull out of the fantasy world of relationships and go back into the real way.
What do y'all think?
PS - remind me that I want to write a piece about classy people and classy relationships...cause we are sooo lacking.