I did it! I finished Tolstoy's
War and Peace
. It was a phenomenal read, and I recommend it to all those not of faint hearts (in literary situations). Tolstoy is a remarkable writer/historian and as the promotional paragraph on the back cover of the book states: he is a "master capable of portraying with equal power the clash of armies and the solitary anguish of heart." Loved this book. However, I would have to say that my favorite characters were that of the little Countess Natasha Rostov and Count Pierre Bezukhov (Natasha and Pierre's Russian names are something like Natalya and Pyotr). SPOILER: It made it even better that these two end up married to each other.
Tolstoy puts in a whole bunch of theoretical and philosophical insights, many of which I would have liked to blog about if I had not been in the mood to keep reading. However, since I'm finished, there was one chapter towards the end describing a change in Pierre's character that impressed me so much, I would like to talk about it. Seriously though. Read this book.
Pierre observing the battle
So, Pierre (a stout, plump fellow) has an interesting start as an adopted heir of his uncle's title and fortune (which is huge). Throughout the book he is searching for what really makes life pleasurable, and as you might expect, it takes him the whole book to find it. He tries philosophy, masonry, theology, and more and just can't seem to be content with life. Each new attempt proves desirable at first, but turns sour after a few weeks or months. He supplements this search of the meaning of life by experiencing all the facets of life that he can. For instance, War and Peace has somewhat of a historical story of the Napoleonic invasion of Russia woven throughout. Pierre, wanting to know what there is to be experienced, rushes to the battle and sits with the soldiers-and even fights some-just to know what it is like.
In any case, my favorite chapter (Chapter 13 of Part Four of Book IV, in case anyone wants to find it) describes Pierre best as a "kindhearted but unhappy man" and was "absentminded and seemed to be concerned not with what was before his eyes but with something exclusively his own." I find myself fitting this mold many times as I reflect on my life. A "meaning of life" seeker, I've tried to find out really what makes life worth it and find my purpose. True, I have yet to rush to the battle lines and try drinking away my sorrows, as does Pierre at certain times, but I have tried to best explore my avenues and decide to follow a path that will truly bring me inner peace. However, there has always been something in the back of my mind that weighs on me, saying that I haven't got it right yet. I don't know what that "it" is, but I've felt that unpleasant unhappy weight in the back of my mind.
My favorite part is when the describe him as thinking always of "something of his own" rather that listening intently or observing what is in front of him. I do this ALL the TIME. People can talk to me and I am so engrossed in my own thoughts, that I just ignore them or feed their desires by vaguely participating in the conversation. I know this isn't the most thoughtful approach to relating to people, but I'm trying to change and the change that Pierre took in the book is the one I would like to accomplish.
Pierre, while frolicking around in Moscow with some vain goal to assassinate Napoleon, ends up in the wrong place at the wrong time and becomes a prisoner of war in the French camp. During this time he meets quite the bubbly peasant gone soldier, Karatayev, who loves life because it is life. (This would be so much easier to explain if you had read the book.) Through their conversations, and being denied many of the basic necessities of life, Pierre finally finds the peace he was looking for. The satisfaction of needs are all that one "needs" to be happy. May I emphasize that these are legitimate needs that Pierre constitutes as necessary, not our perceived needs, which really are just wants. All we need is to be fed, watered, etc. He says "man is created for happiness, that happiness lies within him, in the satisfaction of natural, human needs, and that all unhappiness arises not from privation but from excess."
Oh how wonderful it would be to stop worrying about so much and just to enjoy life as it comes as I fulfill my needs. We take so much in preoccupying ourselves with items of such great unimportance, that by seriously reflecting on the people that we have become, it is somewhat sickening. How much did I hope that I would get an iPod Touch, but when I got it I realized that practically only added to the things on my list that I need to take care of. It did not augment my happiness, and I cannot say that it is making my life any easier. It does grant me with satisfaction (and mom and dad, I am very grateful for it and love it and you dearly), but honestly, it was not a need. I could say the same with having a car up at school. I thought that it would make life so much easier, and in many respects it has. However, at the same time it has also just increased my workload because I tend to accept more responsibility, believing that now I have the capability. But in no way has any accumulation of wealth or of "things" (besides maybe books) made my life any better.
Well, this realization for Pierre changes his personality and the way he works with people completely. It is one that I would like to make and I wish it could come as instantaneously as did Pierre's. This is the first paragraph of the chapter on his transformation:

"Outwardly Pierre had hardly changed at all. In appearance he was just the same as before. Also as before, he was absentminded and seemed to be concerned not with what was before his eyes but with something exclusively his own. The difference between his former and his present self was that in the past when he was oblivious of what was before him or what was said to him, he had ruefully furrowed his brow as if vainly seeking to distinguish something in the distance. Now he was just as unmindful of what was before him or said to him, but he looked with a scarcely perceptible, rather ironic smile at what was before his eyes and listened to what was said to him, though it was obvious that he saw and heard something quite different. Formerly he had appeared to be a kindhearted but unhappy man, and so people were inclined to shun him. Now a smile of the joy of life constantly played about his lips, and his eyes shone with sympathy for others and with the question: Were they as contented as he? And people liked being with him."
His search for happiness concluded, he started to change to searching for the happiness in others. He always wondered if others were content and pleased with their life. This is one of the reasons that everyone earlier in the book were so fascinated by Natasha, his soon-to-be wife. She loved living. She was always singing, dancing, and talking and every description of her carried the embodiment of what it meant to be alive. I feel that this is why Pierre was so drawn to her; she was one of the only people who actually knew the meaning of living.
Next, the transformation of Pierre is described as follows:
"[The new feature in Pierre's relations...with all the people he met now] was his recognition of the impossibility of changing a man's convictions by words, and his acknowledgment of the possibility of every man thinking, feeling, and seeing things in his own way. This legitimate individuality of every man's views, which formerly troubled or irritated Pierre, now became the basis of the sympathy he felt for other people and the interest that he took in them. The difference, sometimes the complete contradiction, between men's opinions and their lives, and between one man and another, pleased him and drew from him a gentle, ironic smile."
Isn't that a great description of the thinking process of this man? I loved it and instantly knew that I needed to change the way I perceived other people. I remember that when I was young I had trouble understanding and believing that other people thought. I was sure that my thinking process was the only way to do it, and if everyone thought, then they would think like I would, and if everyone thought like I did, then the world would be awesome and it wasn't, so obviously, people didn't think. I concluded from that reasoning that I was a lone human among a sea of morally troubled robots. Don't ask me how this made sense in my mind, but for about an hour it did. I knew deep down that we each were creations of our Heavenly Father, but it didn't make sense.
Pierre made sense of it. He acknowledged that people think in their own way! They feel in their own way and perceive the world in their own way. We are not all of the same. I get irritated many times when people don't understand me or the way I see the world, but that is because we are all raised differently and have many diverse life experiences that create a perception of the world. Pierre (and consequently Tolstoy) could appreciate and value the "individuality" of every person. It even has become a source of ironic pleasure for Pierre as he sees when discrepancies arise, and I can just image him softly chuckling to himself.
I also love his realization that words cannot possibly change another man's way to think. There must be something more to it than that. I believe that there was a hint to the fact that we cannot change other people. We don't have the power to do it. Instead, people are 'agents unto themselves' and must bring about their own changes by acting on different possibilities of thought. They must act differently to begin to think differently. We can talk all about our different experiences all day, but your little children will never believe that the stove is hot until they touch it too.
Here is the last distinction of Pierre. Tolstoy is contrasting him with a man named Willarski who was a former Mason with Pierre and embodies the way of life Pierre used to live:
"During the whole period ... Pierre had experienced a feeling of freedom, life, and joy, but when on his journey he found himself out in the world and saw hundreds of new faces, his feeling became even more intense. Throughout the whole journey he felt like a schoolboy on holiday. Everyone-the stagecoach driver, the stationmaster or the posting station, the peasants on the road and in the villages-all had a new significance for him. The presence of Willarski, who was continually deploring the poverty and ignorance of Russia and its backwardness compared with Europe, only heightened Pierre's pleasure. Where Willarski saw deadness, Pierre saw an extraordinary vitality and the strength to endure-the strength which in that vast expanse and amid snows sustained the life of this whole, original, unique people. He did not contradict Willarski and even seemed to agree with him-ostensible agreement being the simplest way of avoiding discussions that could lead to nothing-and smiled happily as he listened to him."
I loved Pierre's reaction to Willarski's pessimism of the Russian nation: "smil[ing] happily as he listened to him." Why must we react angrily and bitterly against negative people. Pierre sympathized not with his views, but of him as someone who was missing the point. I can just see Pierre being everybody's best friend because he just enjoyed being with people and I wish I could see this scene of Pierre smiling his "gentle, ironic smile."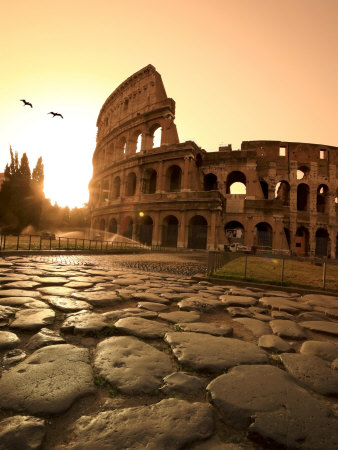 Plus, Pierre has such a wonderful outlook on life that I so desire to formulate. I realize that too often I hold a negative view of others and I should be more prone to listen and appreciate all that this world has to offer. Let's not focus on the failures, but on the successes. Let's not talk about the problems, but of the solutions. We can make the world just as agreeable as Pierre saw it and I hope to start making the change within myself by acting as Pierre would think. You can't just leave it, you have to do something.
Wow, that was exceedingly long and I apologize, but imagine having deep conversations like this for 1300+ pages. That's how reading War and Peace was. Exceptionally fabulous if I do say so myself.